Messages from Our Portfolio Companies

CAA Co. Ltd.

Atushi Katsuta, Executive Officer & East Japan Bloc Managing Director

Ant Capital's hands on support can be summed up as, "field training." The Ant Capital staff go into the workplace and help each and every one of our employees in the field develop a high level of genbaryoku, or workplace competency, that enables them to think and act proactively by repeatedly uncovering and resolving problems.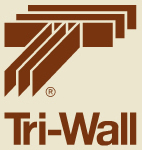 Tri-Wall Limited

Yuji Suzuki, Chairman and Founder

It seems like just yesterday that the talented people of Ant Capital were working with us day after day as if they were our own employees and taking us through the IPO process. Even though we had already decided on our debut date we scrapped our IPO due to the fallout from the collapse of Lehman Brothers. Nevertheless, everyone at Ant Capital understood this decision and gave us their support.

Honma Golf Co. Ltd.

Hiroshi Suwa, Managing Executive Officer & General Manager of Product Development Division

As part of the very first management support project, our development process was reformed and we established a development philosophy. This revived the Sakata craftsmanship that is our biggest competitive advantage, allowing us to produce one hit product after another, and even today it serves as the cornerstone of the "enthusiasts' Honma" strategy that has earned us praise as the golf equipment with the strongest momentum.

MUGINOHO Co.,Ltd.

Company employees

In November 2013 we will graduate from Ant Capital Partners. We remember being bewildered, uneasy, and extremely tense at the beginning. But the people of Ant Capital were always by our side to provide direction. We learned the significance of tackling a challenge as we left behind longstanding practices and joined forces to become a single, unified team.