Supporting the sustainable growth of investees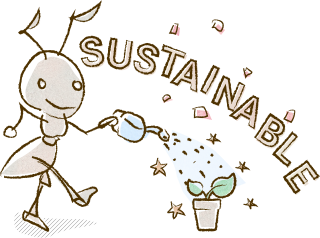 Supporting the sustainable growth of investee companies from the perspective of ESG and SDGs in line with their business activities, business stage, and issues to be addressed
ESG investment is an investment approach that emphasizes environmental, social and governance issues, and SDGs are development goals adopted by the United Nations summit to realize a sustainable society.
Our company was one of the first to focus on the importance of ESG investment and signed "Principles Responsible Investment (PRI)" in August 2016, and has been promoting ESG investment. Sustainable Growth Support Office is a specialized organization established to promote activities to enhance the sustainability of investees and society as a whole by supporting investees' efforts to address the SDGs based on its expert knowledge of the SDGs, in addition to its existing ESG-conscious responsible investment.
Specifically, the organization will (1) support the ESG checks conducted by the investment team when considering current investments, (2) support the resolution of issues identified by the ESG checks after investment, and (3) plan and propose initiatives to be implemented after investment from the perspective of sustainable growth, including SDGs.
In addition, we will promote reports and IR activities related to ESG and SDGs for each fund we manage and our company.