To solve the problems of companies, shareholders and investors in a changing environment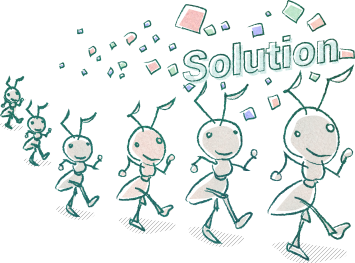 The Solution Investment Group provides various solutions to problems faced by companies, shareholders, and investors through investment.
The Group provides equity solutions to small and medium-sized enterprises in Japan that are tailored to the needs of various stakeholders in a timely fashion, primarily to address business succession, achieving independence from group companies, and capital composition issues. Supporting a wide range of interests, from minority to majority stakes, the Group is able to handle various requests from owners, investee company management teams, employees, and others through capital participation in the funds.
In addition, the Secondary Fund Investment Team operates one of the largest secondary investment funds in Japan. Addressing the need for asset replacement and consolidation of investment funds previously invested in by institutional investors and operating companies in Japan and other countries, the team contributes by offering liquidation support.